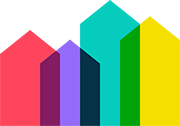 ---
Kardous Villas
in Skopelos
---

Three unique villas in the heart of Skopelos, near the sea, among the pines and olive trees, ready to host you and offer a dream vacation on the greenest island of Greece.
The scenic of Skopelos: pine forest, olive grove, Aegean air but also aromas of herbs and shrubs.
The spacious houses with exclusive style and traditional architecture, with bright and open spaces, large swimming pools and all the comforts, every summer give you a perfect combination of relaxation and rest in nature. Enjoy your vacation with your family and friends as if you were at home.
Our family provides our guests with rich facilities of a high level to offer unique and unforgettable holidays on the island of Skopelos
---

Lux accommodation
We have 3 unique and spacious houses that can accommodate a total of up to 25 people, offering private spaces for all groups of visitors, in an olive grove of 3 acres.

Boat tours
We have a speedboat 7 meters with a capacity of 8 people and upon request we organize sea day trips to the unique beaches of Skopelos departing from the port of Panormos.

Amenities and cleanliness
Each villa provides linen that we change every 3 days, while the interior is cleaned on a daily basis if you wish at no extra charge. The pool and the surrounding area are cleaned daily.

Free Wi-Fi
WiFi service is free for all our guests and its network covers the entire property, indoors and outdoors so you are always online to share your holiday experiences.

Private pools
Each villa has a private pool for the exclusive use of our guests. Each pool area features a spa bath, wooden mattress pads, parasols, garden furniture and inflatable toys for fun.

Access and parking
You can easily reach our accommodation from the port of Chora and from the port of Glossa Skopelos from the Regional. Each villa has an exclusive spacious parking space for your personal use.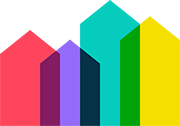 ---
Kardous Sailing
Μαρίνα Σκοπέλου
---

Ο ιδανικός τρόπος για να εξερευνήσετε τα νησιά των Σποράδων. Προσφέρουμε ιστιοπλοϊκές εκδρομές και ημερήσιες θαλάσσιες κρουαζιέρες στη Σκόπελο, τη Σκιάθο, την Αλόννησο και τον Παγασητικό Κόλπο
ΔΙΑΚΟΠΕΣ ΜΕ ΙΣΤΙΟΠΛΟΙΚΟ ΣΤΗΝ ΕΛΛΑΔΑ. ΜΙΑ ΜΟΝΑΔΙΚΗ ΕΜΠΕΙΡΙΑ
Ναυλώστε το πλήρως εξοπλισμένο και με κυβερνήτη γιοτ μας και απολαύστε μια αξέχαστη εβδομαδιαία κρουαζιέρα στην Ελλάδα. Επιλέξτε τον προορισμό σας και ζήστε το όνειρό σας μαζί μας!