Accommodation
Newly built villa 160 sq.m. was made with respect to the architectural proportions and the Mediterranean color. We chose the shade of olive to harmonize perfectly with the natural environment. Atmosphere of discreet luxury in the green of the island.
---
Villa Aelia has 4 spacious bedrooms - bathroom en suite -, 2 on each floor, and can comfortably accommodate 8 adults and children on a case-by-case basis.
Large volumes and simple forms on this villa, star for private pleasures. The overall form of the villa is characterized by the existence of three separate volumes, one two-storey and the other two ground floor, offering a unique layout. Most of the villa areas are arranged on the ground floor- the living room, the dining room, the fully equipped kitchen, the shared bathroom and the two bedrooms with private bathrooms.
One master bedroom is located on an elevated level next to the kitchen and the other, ready to welcome people with mobility difficulties, next to the living room. The staircase that is placed next to the kitchen, leads to the floor where the second master bedroom with its bathroom is located, as well as the fourth bedroom of the house with private bathroom.
All four independent bedrooms have ventilation through many openings that achieve the natural cooling of the spaces during the hot summer months, but also visual escapes to the open horizon with an emphasis on simplicity.
---
Pool area
The impressive elongated pool 12x4 m. with overflowing waterfall where the water falls into a canal, lined with mosaic and marble, gives the feeling of endless blue. The surrounding pool area of ​​Villa Aelia features manicured green lawn as well as sun loungers, gazebos and pergolas for shading, garden furniture and a wooden swing for relaxing moments.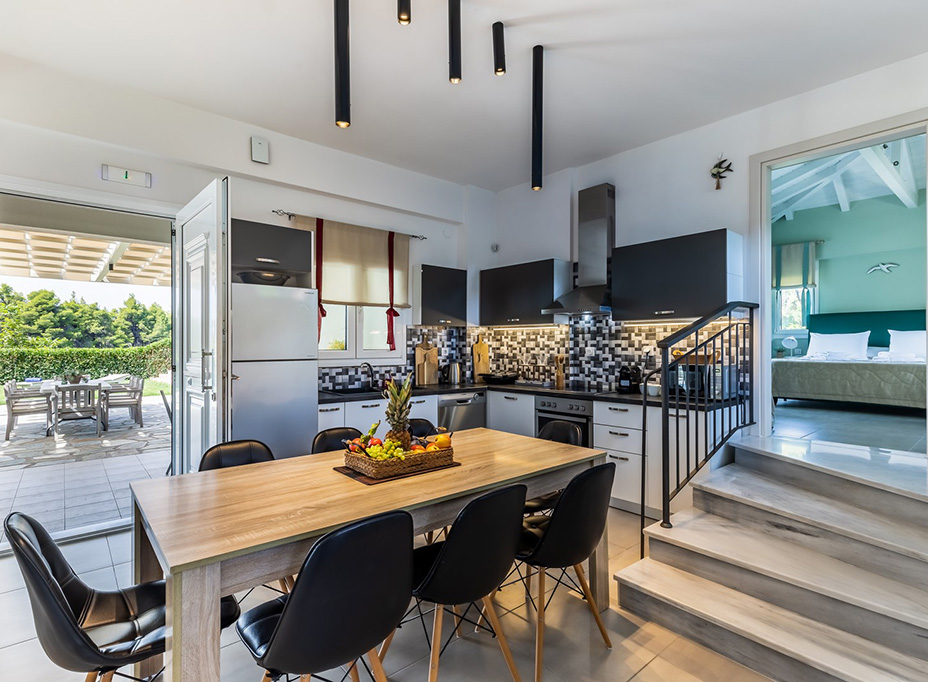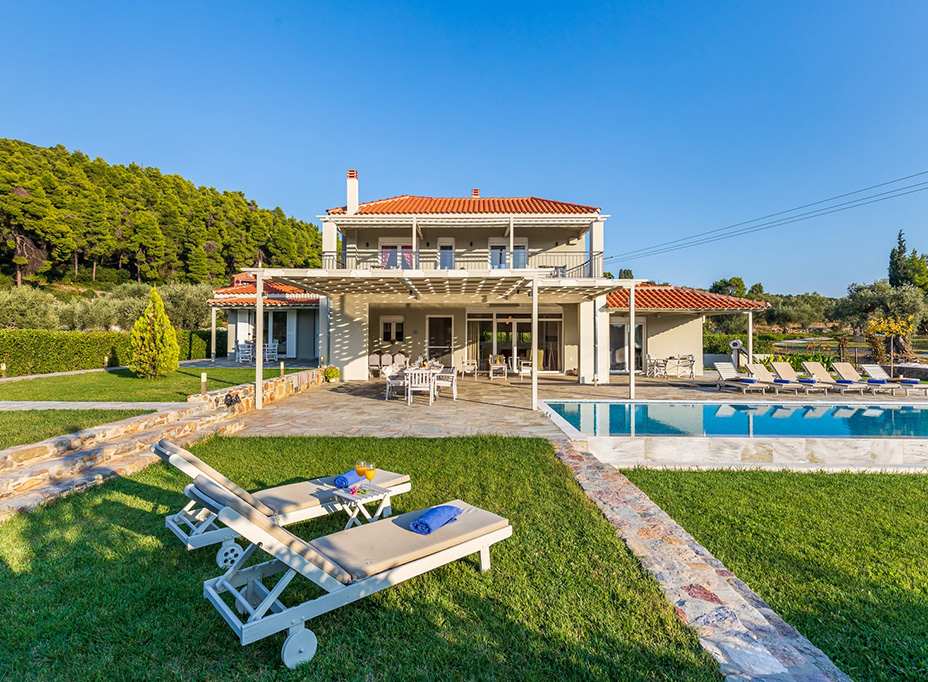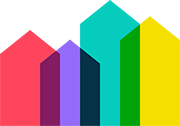 Villa Aelia
Facilities and services
• Private boat (by arrangement)
• Private overflowing pool 12x4m
• Shading kiosks and pergola 54sq.m.
• Sunbeds
• Outdoor dining areas
• Specially designed relaxation areas
• BBQ Baron 590 - Broil King®
• Pergolas
• Hammocks
• Outdoor shower
• Air conditioning
• Possibility of hosting the disabled
• Organic olive oil of our own production
• 450 m2 lawn
• 350 m2 paved areas
• Energy fireplace - central heating
• Wi-Fi Internet network
• Plasma satellite TV, smart tv
• CD player, DVD player, Home cinema
• Fully equipped kitchen
• Washing machine
• Dishwasher
• Pool towels
• Cooperation with a laundry
• Daily maid for indoor and outdoor areas
• Change of bed linen and towels 2 times a week
• Free transfer to and from the port
• Transportation services (by arrangement)
• 24-hour request service
• Pets are allowed upon request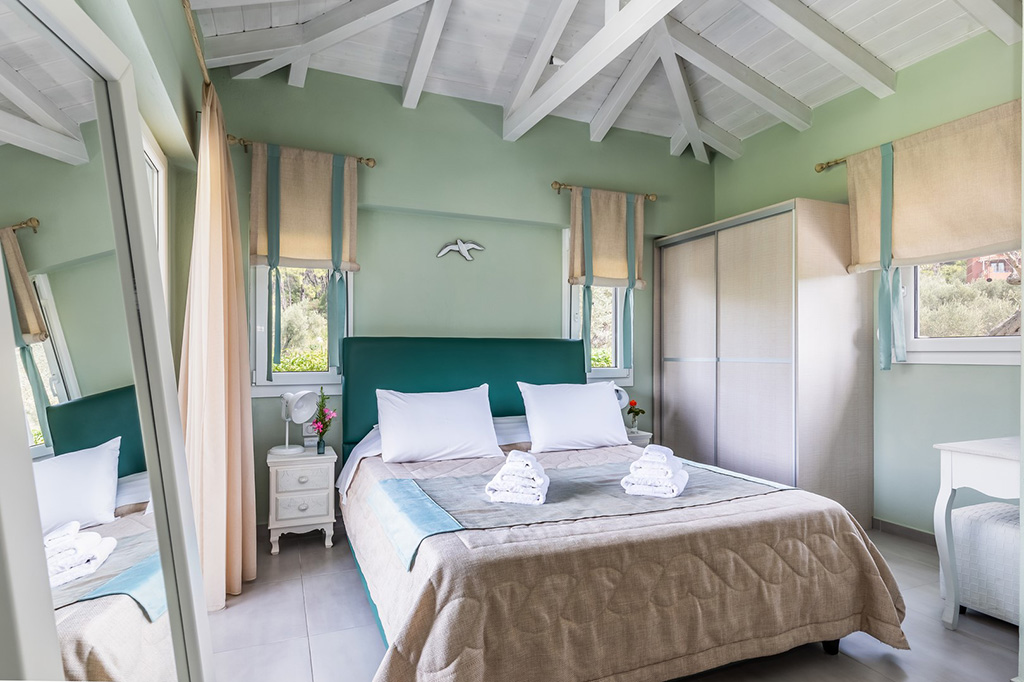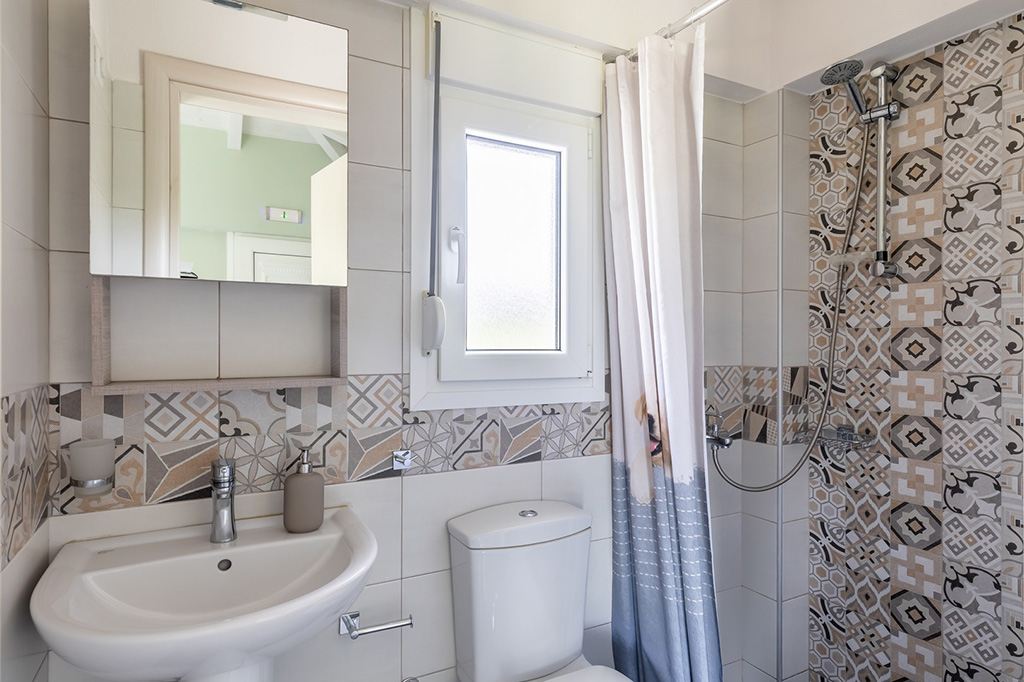 Ground floor
Master bedroom
There is the possibility of placing 2 camp beds for children or baby cot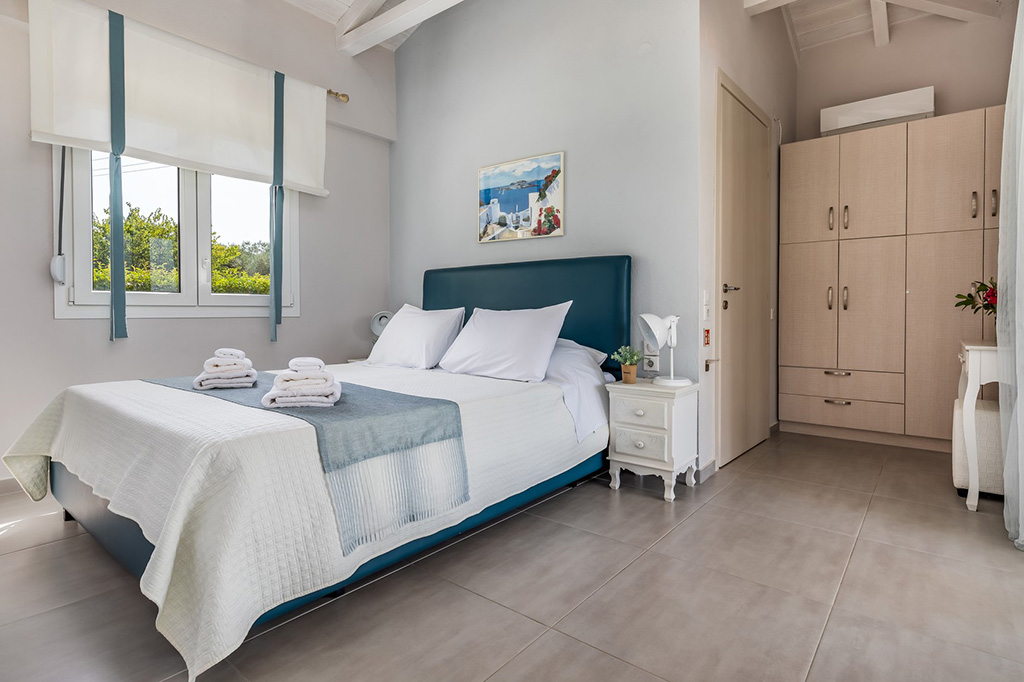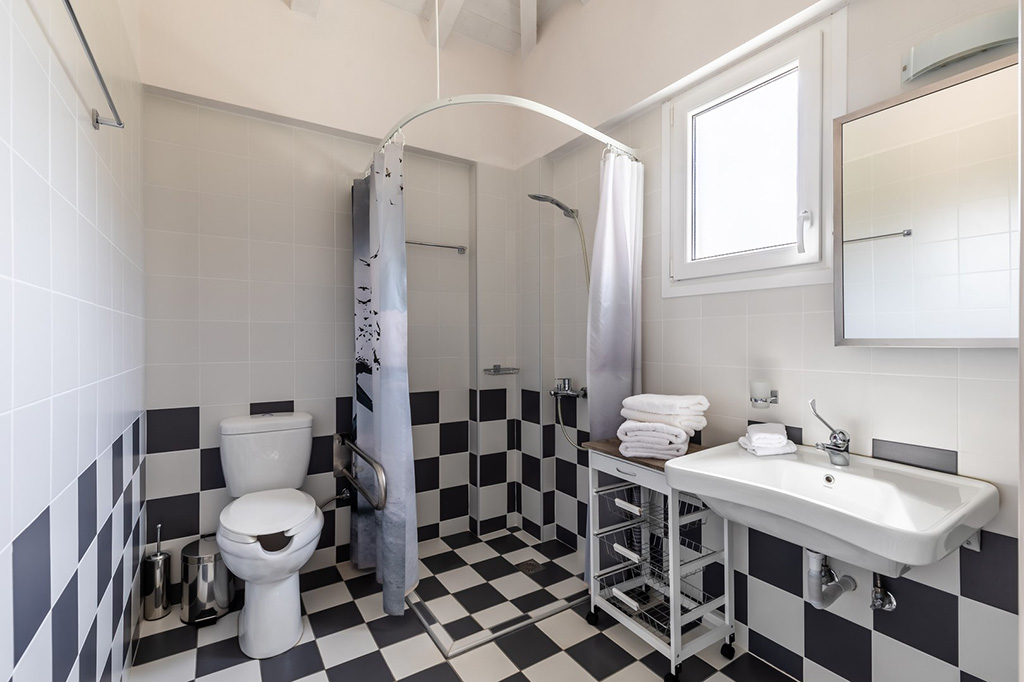 Ground floor
Junior bedroom
Baby cot without additional beds
1
bathroom for the disabled
---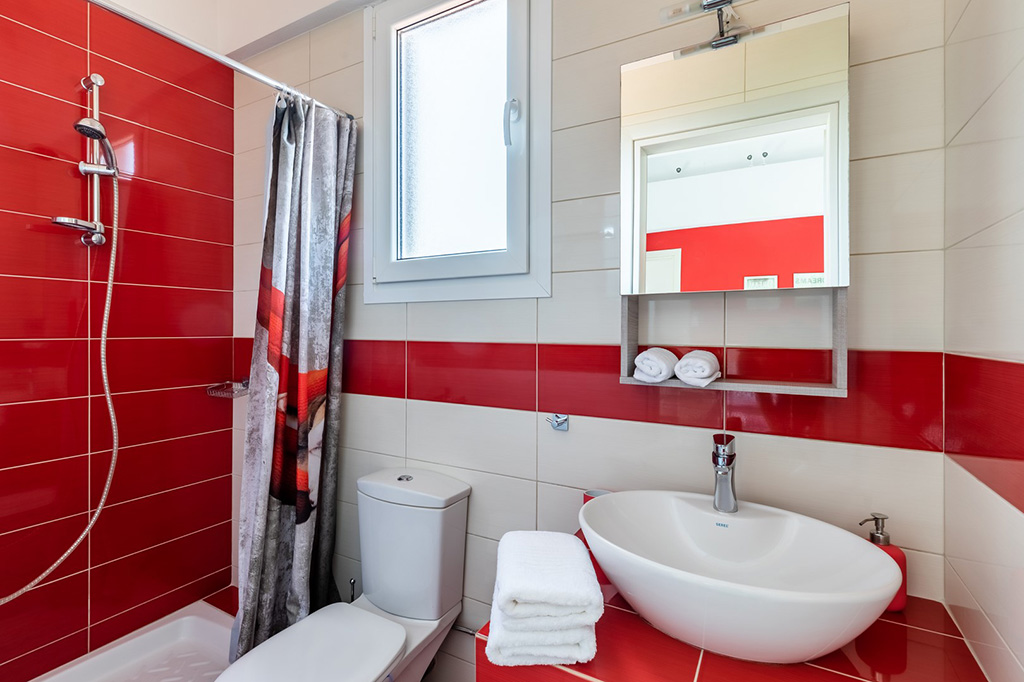 Upper floor
Master bedroom
There is the possibility of placing 1 camp bed for a child or baby cot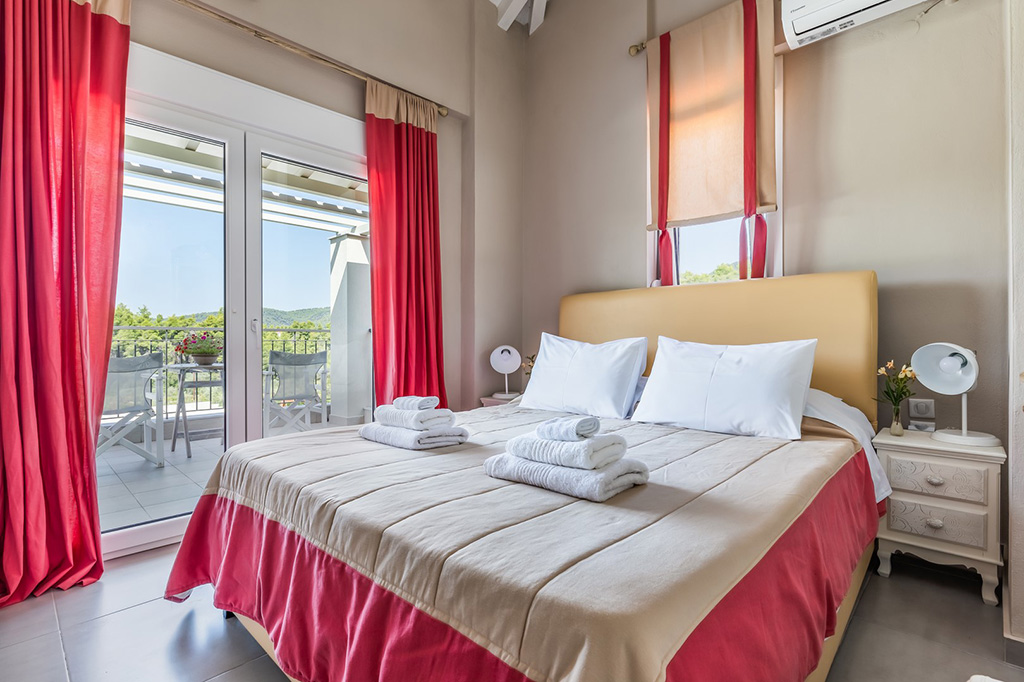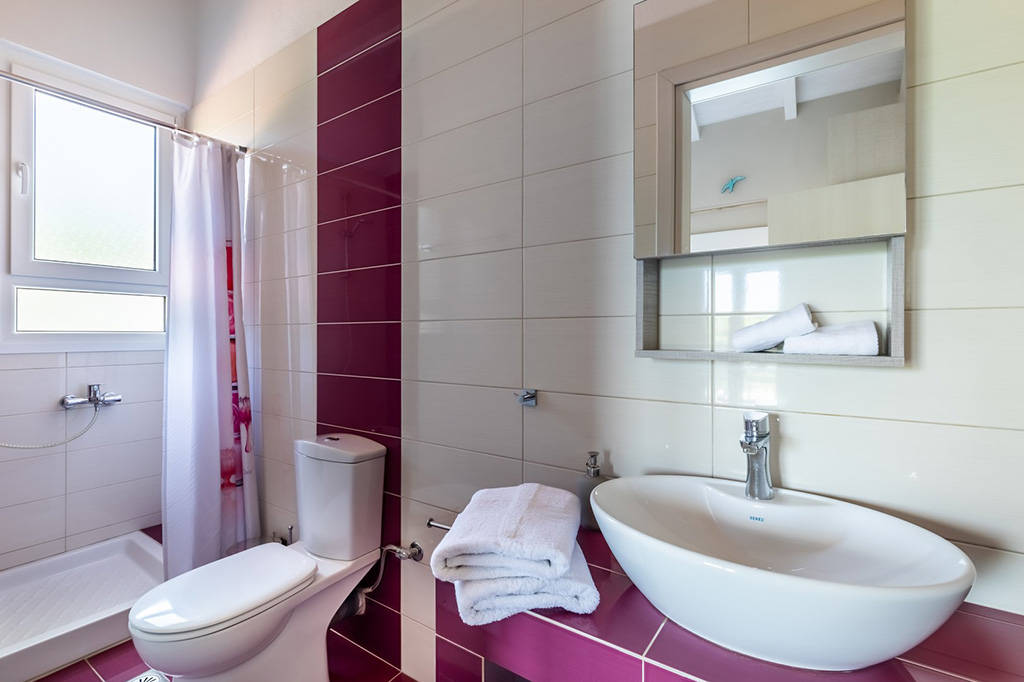 Upper floor
Junior bedroom
Baby cot without additional beds
Villa Aelia photo gallery